To build a standard microscope configuration, follow the assembly instructions below, which includes the download for the STL files.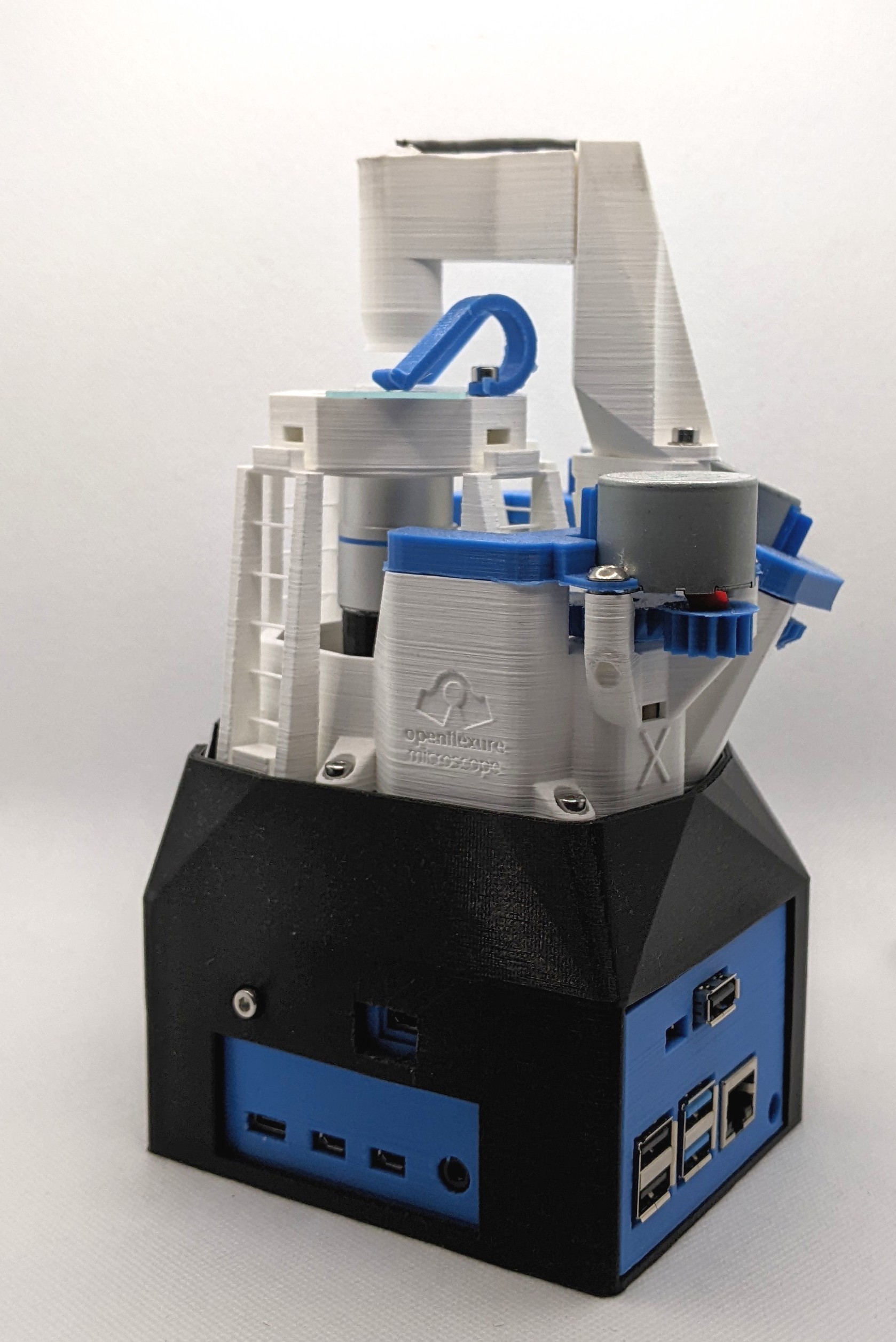 OpenFlexure Microscope v7
v7 of the microscope is now in Beta. This means it's been tested by a small number of people, but we already believe it's much, much better than v6. We recommend you use v7 unless you have a particular reason to prefer v6.
Instructions and STL files for v7
Before you start building, you may find it useful to look at the interactive view of the microscope.
Full release notes are available on GitLab, but the headline features are:
Rewritten instructions, with accurate bill of materials and rendered diagrams throughout.
Fully enclosed wiring.
No M3 screws threading into plastic, to eliminate stripped threads and damaged parts.
Improved illumination mounting, and PCB option to eliminate wire-to-wire soldering.
Standardised hardware: fewer types of screw required.
Better optics module mounting to get the objective at the right height.
Under the hood, there has also been an extensive rewrite of the OpenSCAD code to make it more reliable and maintainable for the future. It's the best OpenFlexure Microscope yet!
OpenFlexure Microscope v6
The previous version of the microscope is still accessible on the build server.
First, configure and download STLs, then follow the assembly instructions. There is also an interactive view of v6.1.5.
Source
You can view the source files on Gitlab.
Legacy versions
You can view legacy versions of the microscope on the build server.
Next steps